Diamonds stand as timeless additions to women's fashion treasures, with their unique shapes and sizes serving as canvases for various jewellery settings. Diamond rings, especially those with halo settings, have become increasingly popular worldwide due to their alluring grace, which comes from accent diamonds that surround the centre diamond or gems.
Precious gemstones like rubies and sapphires also take centre stage in combination with smaller accent diamonds. These exquisite pieces are easily accessible at Hazoorilal Diamond Jewellers in India. They are among the leading jewellery brands in India, committed to offering a range of jewellery with quality and expert craftsmanship. Choosing them for your special occasions, like engagements and weddings, can help you get fine collections, like Halo diamond rings.
Keep reading this blog to learn how wearing Halo diamond rings can help your look stand out.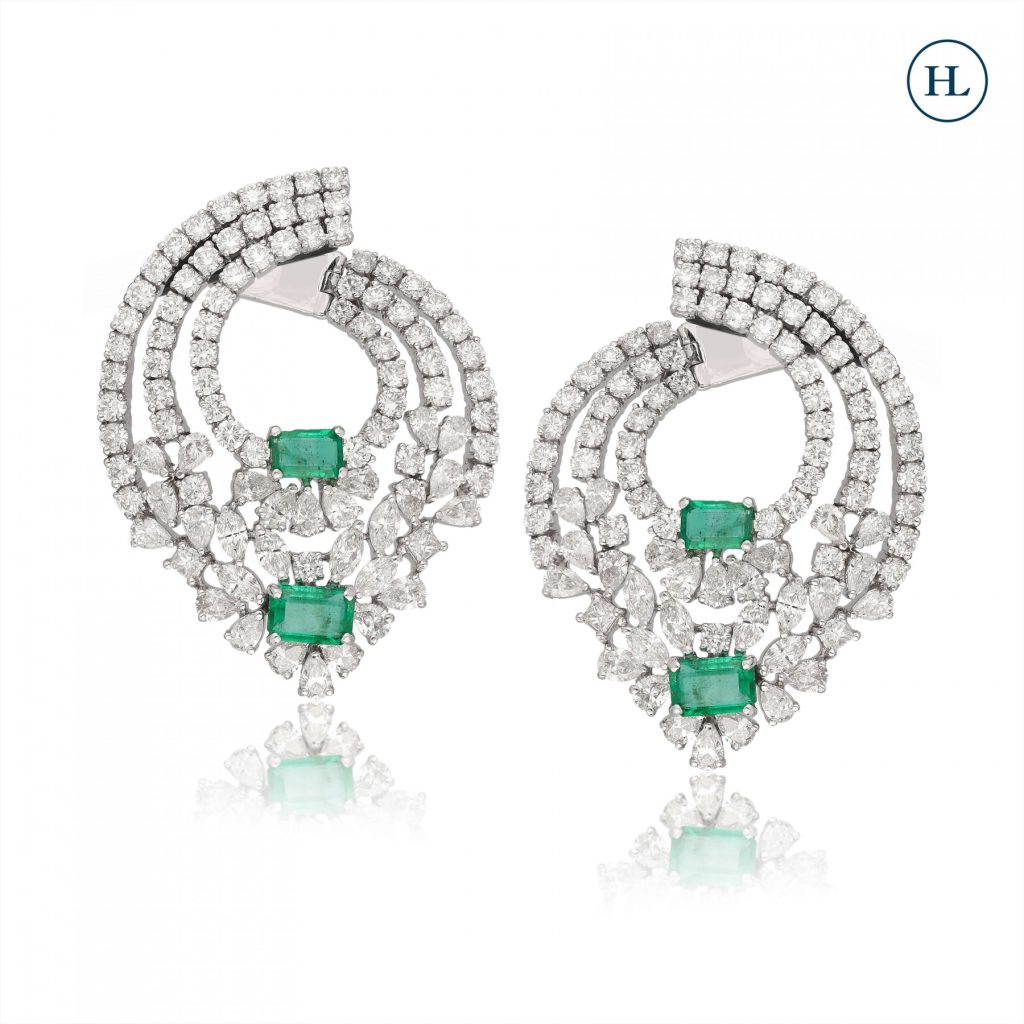 The conceptual design of halo rings aims to fill the day of the wearer with royal sparkles. Smaller diamonds surrounding larger centre diamonds or gemstones reflect and refract light, creating an eye-catching appearance for the beholder. However, when you explore the collection of Hazoorilal Diamond Jewellers in Delhi, you'll get a closer look at the crafting of ideal halo rings.

It is everyone's wish to garner attention in a crowd, and halo rings can assist with achieving this desire. The focal point of the ring, the centre diamond, beams brightly, helping to symbolise your statement-making look.

This is among the versatile designs of diamond jewellery, available in various shapes and styles. It can go along with the different tastes and preferences of buyers. No matter if your fashion style looks for a vintage, classic, or modern look, halo rings fit every style. Visit Hazoorilal Diamond Jewellers in India to buy your styled pieces from their enchanting diamond jewellery collections.

It is believed that smaller stones in a halo setting serve as protection for the centre stone, preventing its damage from everyday wear.

Halo rings allow personalisation with the availability of various shapes and sizes. You can also make your choice from different stones and metals to reflect individuality in your style.

With the nuance of deep love and commitment, they are considered ideal gift pieces for loved ones.
In addition to all these reasons for the popularity of Halo designs, they are timeless in nature. Buying ornaments with timeless appeal gives people confidence that their purchases will always be in fashion. This is one of the ideal characteristics of Hazoorilal diamond jewellery in Delhi, India. You should check them out to purchase the perfect halo and other popular diamond rings.
Final Words!
Halo diamond rings are one-of-a-kind pieces that can elevate the look of any special event. Most people purchase them for engagement ceremonies, as their stylish settings reflect the dazzling sparkle of diamonds and gemstones at their best. Exploring Hazoorilal diamond jewellery sets will introduce you to a range of artistic ornaments, including mesmerising halo rings.